FOR IMMEDIATE RELEASE: February 22, 2017
All-female a cappella group to entertain, educate 
and empower audiences at Kean University
UNION, N.J. – Sweet Honey in the Rock, an all-female a cappella group who has been entertaining, educating and empowering audiences for more than 40 years, will bring its unique sound to Kean University's Enlow Recital Hall at 3 p.m. on Sunday, February 26. With a repertoire of songs rooted in African choral, blues, gospel and jazz music, the ensemble features an American Sign Language interpreter.
Since Bernice Johnson Reagon formed the group in 1973, Sweet Honey in the Rock has continually addressed critical issues including civil rights, the Vietnam War and the women's movement. Today, the members continue to address timely issues of democracy, freedom, racism, economic and social justice, and accessibility and disability rights. 
Johnson Reagon became particularly interested in making performances accessible to the deaf and hard of hearing community after attending a women's event on the west coast in the 1970s.
"She saw that the women made the event very inclusive," said founding member Carol Maillard. "It was wheelchair accessible, there was childcare so mothers could take a break and hear the music, and there was a sign language interpreter. Bernice was very impressed with that."
Johnson Reagon was determined to accurately convey the message of the songs, reflecting the mood and emotional intent of the singers, and to visually express the melody, harmony and rhythm of the music. ASL interpreter Shirley Childress Saxton has been exquisitely performing this task for Sweet Honey since 1980.
"It's very expressive so people can feel the music," said Maillard. "It's really quite something to see."
Over the years, the group has had 27 singers, has released 24 albums, and has traveled all around the world. Currently, Sweet Honey is comprised of original members Maillard and Louise Robinson, along with Nitanju Bolade Casel and Aisha Kahlil. Childress Saxton and musician Romeir Mendez, who plays the upright acoustic and electric bass, share the stage with the ensemble.
"We've had so many wonderful experiences," Maillard said, recalling a show they took part in for Nelson Mandela after he was released from prison, and another in 2009 when they performed at the White House with a group of middle school students and teachers.
"I hope the group will continue to have a place, not only in contemporary music but historically, to continue to be a part of American culture and activism," Maillard added. "My dream is that we can reach new generations."
Sweet Honey in the Rock will perform at Kean University's Enlow Recital Hall, 215 North Avenue, Hillside, NJ, at 3 p.m. on Sunday, February 26. Venue is wheelchair accessible. Tickets are $40-$60; for a limited time, receive 20% off with code ASL20 at the Kean Stage Box Office in Wilkins Theatre, by phone at 908-737 SHOW (7469) or online at www.keanstage.com.
PHOTO/CAPTION: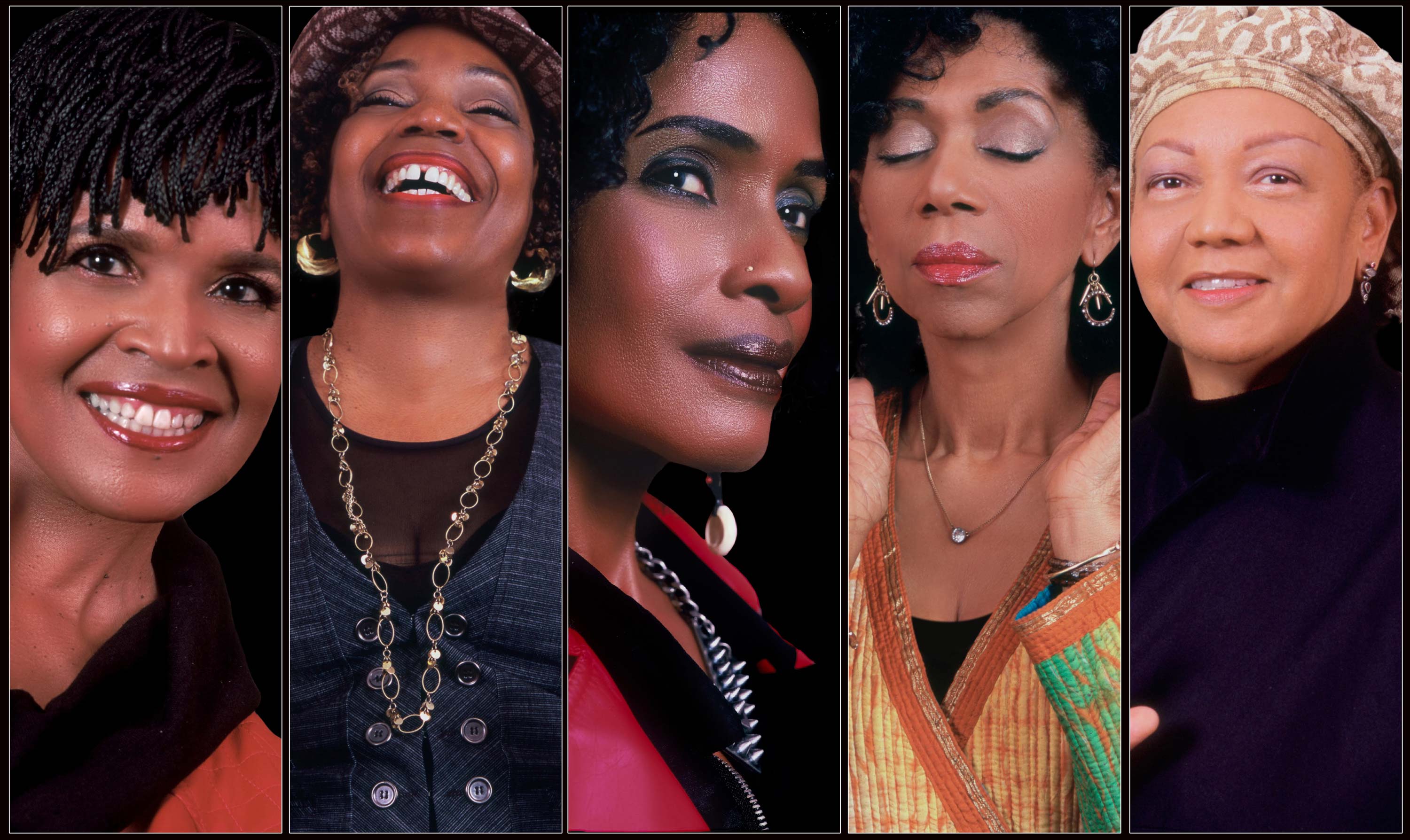 Sweet Honey in the Rock (l.-r.) Nitanju Bolade Casel, Louise Robinson, Aisha Kahlil, Carol Maillard, Shirley Childress Saxton will perform at Kean Stage's Enlow Recital Hall, Sunday, February 26, at 3 p.m. (Photo credit: Howard T. Cash Photography)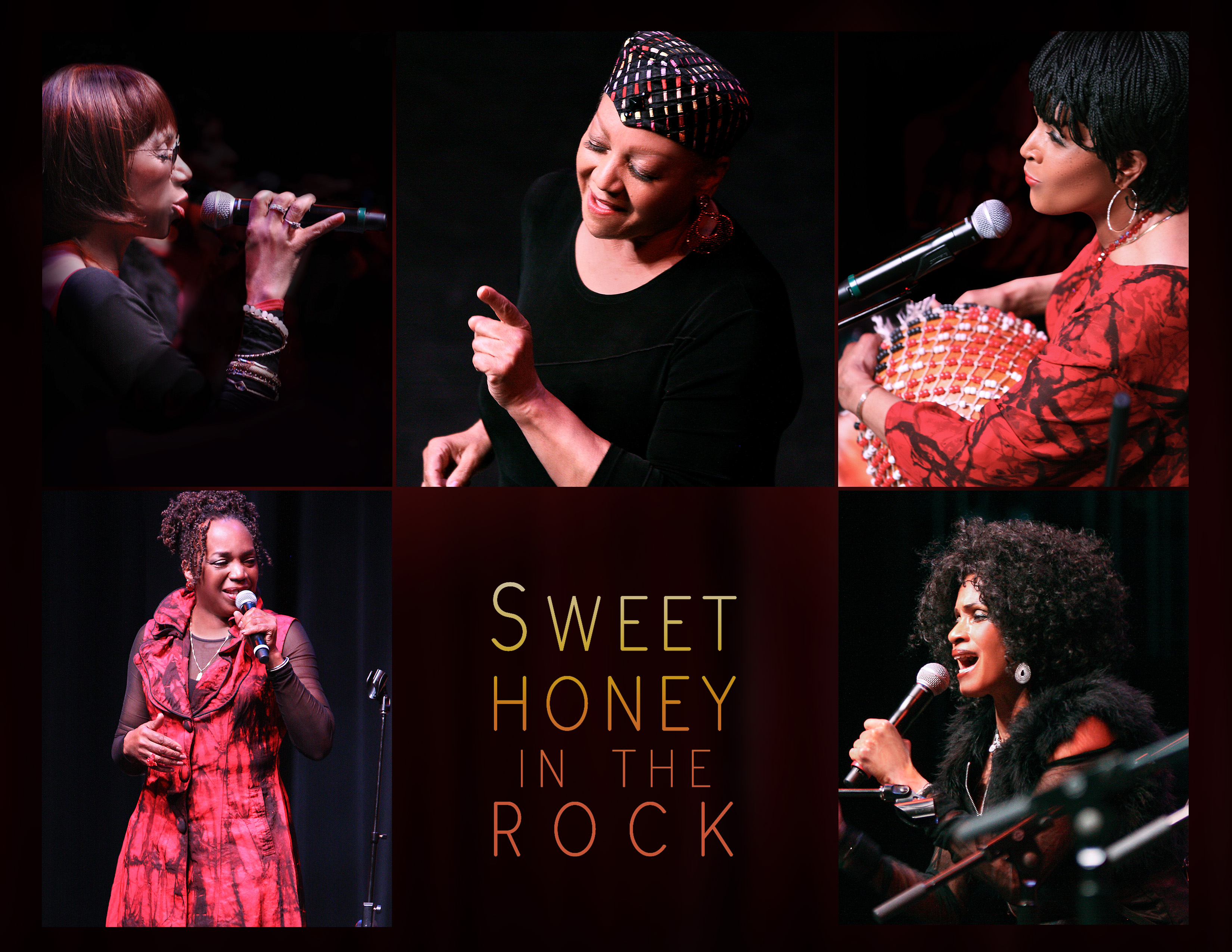 Sweet Honey in the Rock will perform at Kean Stage's Enlow Recital Hall, Sunday, February 26, at 3 p.m. (Photo credit: Beth Pulaski Photography).
ABOUT KEAN STAGE
Kean Stage at Kean University educates, entertains and challenges audiences by presenting high-quality programs that reflect the diversity of the region and of the arts. These cultural offerings complement the intellectual life of the classroom for our students, increase opportunities for community engagement, and provide affordable access to the arts for New Jersey residents. Audiences of all ages are invited to enjoy a wide range of professional theatre, Broadway tours, dance performances, concerts, international films and family-friendly shows. In addition, Kean Stage encourages University students to attend events, and provides several options to explore the performing arts through master classes, workshops, lectures, employment opportunities as ushers, backstage technicians and box office staff. Visit ​www.keanstage.com​.
ABOUT KEAN UNIVERSITY
Founded in 1855, Kean University has become one of the largest metropolitan institutions of higher education in the region, with a richly diverse student, faculty and staff population. Kean continues to play a key role in the training of teachers and is a hub of educational, technological and cultural enrichment serving nearly 15,000 students. The University's six undergraduate colleges offer 50 undergraduate degrees over a full range of academic subjects. The Nathan Weiss Graduate College offers four doctorate degree programs and more than 60 options for graduate study leading to master's degrees, professional diplomas or certifications. With campuses in Union and Toms River, New Jersey, and Wenzhou, China, Kean University furthers its mission by providing an affordable, accessible and world-class education. Visit​ ​www.kean.edu​.
###