Face-paced, fun and fanciful on-stage adventure for young audiences
FOR IMMEDIATE RELEASE: January 13, 2017
UNION, N.J. – Skippyjon Jones, the Siamese cat who thinks he's a Mexican Chihuahua, will bring his imagination to life for the audience at Kean University's Wilkins Theatre on Sunday, January 29, in the musical, Skippyjon Jones, Snow What.
While his sisters listen to Snow White and the Seven Dwarfs, Skippyjon heads into his closet, where his imagination leads him to a world of real adventure. As his alter ego Skippito Friskito, and with the help of his friends, the Seven Chimichangos, Skippyjon must rescue the beautiful princess Nieve Que (Snow What), battle the evil dragon and defeat the Bruja (witch).
The Theatreworks USA musical is based on the Skippyjon Jones book series by Judy Schachner, and is recommended for ages 4-8. The 55-minute show is fast-paced, leaving no time for young ones to become bored by the plot line.
"There are a lot of really fun surprises that will continue to wow them more and more as the show goes on," said Nick Scalzo, who is playing the role of Don Diego, the leader of the Seven Chimichangos. "The songs are funny and the melodies are catchy. With the speed and momentum, it doesn't give them a chance to wander off or lose interest."
Parents will be happy to learn that there are also a few lessons to be learned from Skippyjon Jones, Snow What, including many Spanish words and some sage advice.
"Kids learn to not be afraid to use their imagination and also to be considerate of those around you," Scalzo said. "Skippyjon saves the day for everybody, but he wouldn't have achieved that if he wasn't considerate of others. It's a simple concept."
Skippyjon Jones, Snow What will be performed at Kean University's Wilkins Theatre, 1000 Morris Ave., Union, at 3 p.m. on Sunday, January 29. Tickets are $12-$20 (use code POST17 to receive a 17% discount) and are available at the Kean Stage Box Office in Wilkins Theatre, by phone at 908-737-SHOW (7469) or online at www.keanstage.com.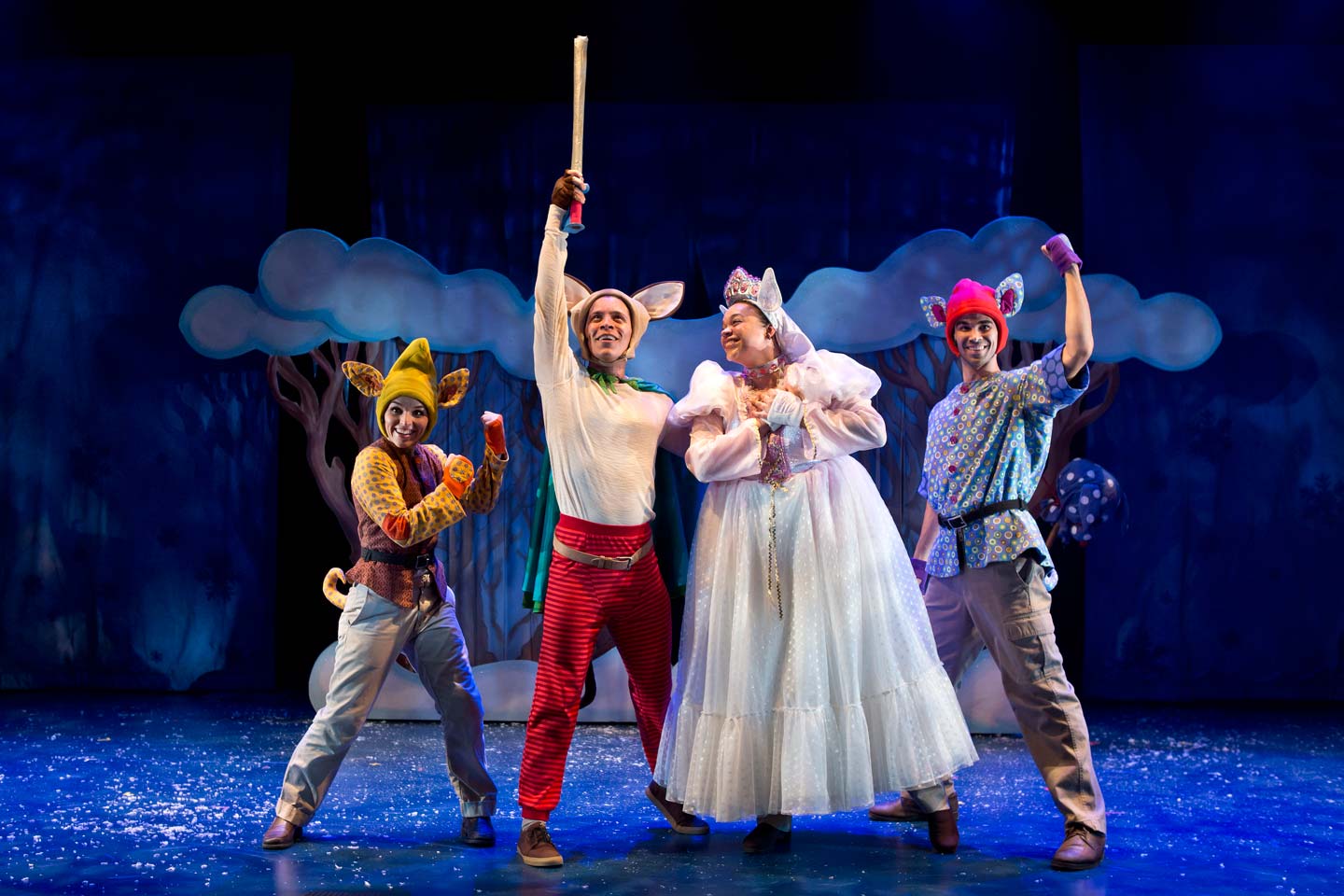 ABOUT KEAN STAGE
Kean Stage at Kean University educates, entertains and challenges audiences by presenting high-quality programs that reflect the diversity of the region and of the arts. These cultural offerings complement the intellectual life of the classroom for our students, increase opportunities for community engagement, and provide affordable access to the arts for New Jersey residents. Audiences of all ages are invited to enjoy a wide range of professional theatre, Broadway tours, dance performances, concerts, international films and family-friendly shows.
ABOUT KEAN UNIVERSITY
Founded in 1855, Kean University has become one of the largest metropolitan institutions of higher education in the region, with a richly diverse student, faculty and staff population. Kean continues to play a key role in the training of teachers and is a hub of educational, technological and cultural enrichment serving nearly 15,000 students. The University's six undergraduate colleges offer 50 undergraduate degrees over a full range of academic subjects. The Nathan Weiss Graduate College offers four doctorate degree programs and more than 60 options for graduate study leading to master's degrees, professional diplomas or certifications. With campuses in Union and Toms River, New Jersey, and Wenzhou, China, Kean University furthers its mission by providing an affordable, accessible and world-class education. Visit www.kean.edu.
###